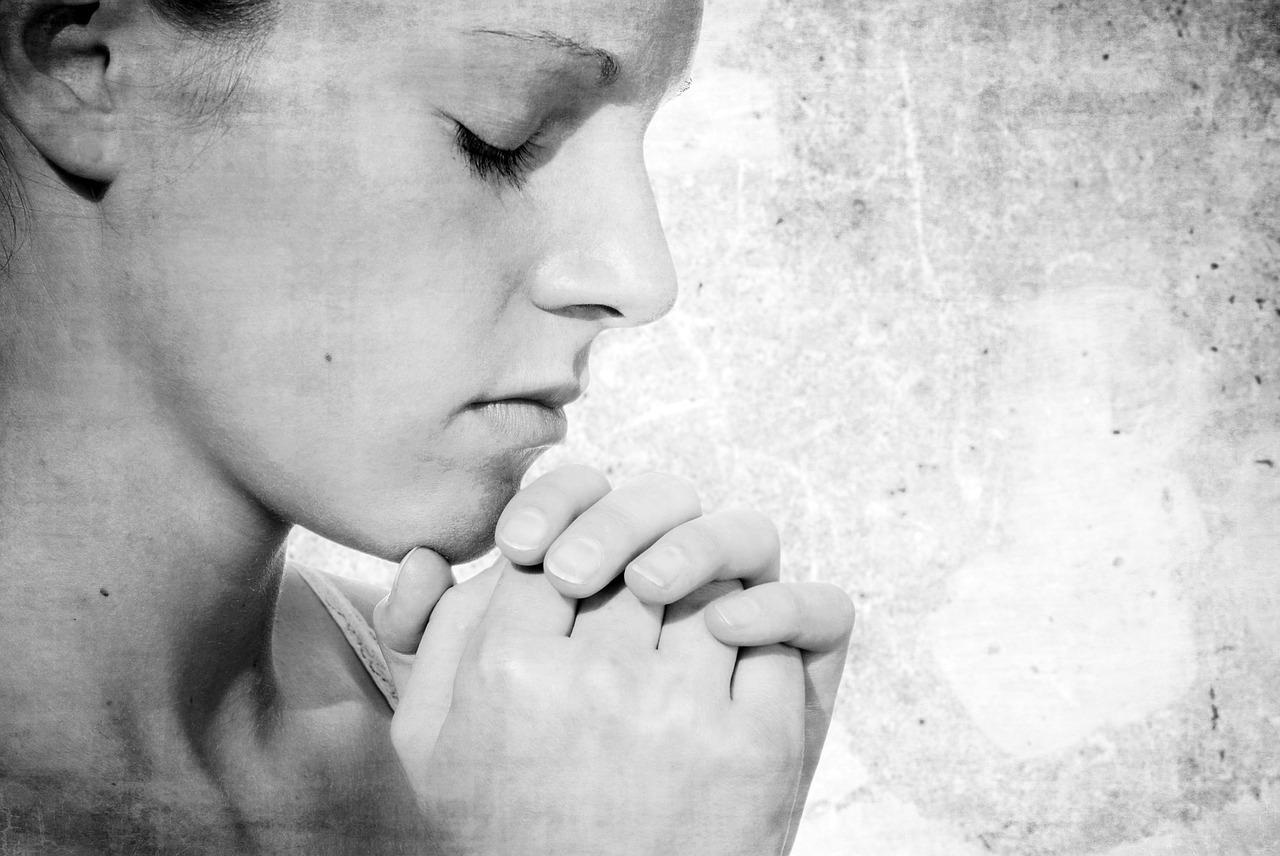 With the dawn of New Year it is time to reflect, assess, restart, recharge and course correct.
While you need to be thankful about how wonderful the last year has been, take this time to reflect on things that you should have done differently, decisions you should have made, steps you should have taken. And also on the contrary the wrong decisions you made, and the steps you took which you regretted later.
Be of good cheer because God gives every one second chances, if you have the willingness and desire to "make a commitment to change".
You need to take some "bold steps" in faith, expecting great things from the Lord. If you are genuine, authentic and passionate about your goal he will make it come true.
Bible talks about a women with issue of blood in Luke 8:43-48, about how something impossible became possible in her life. She had done all she could do within her knowledge and limitations. She had consulted with the experts and also probably taken heed to the advice  her family and friends. As it says in Mark 5:26 "26 She had suffered a great deal under the care of many doctors and had spent all she had, yet instead of getting better she grew worse.". She had consulted the best doctors and spent a lot of money to be healed of her sickness. But her condition only "grew worse".
Do you see yourself in such a state of mind today?
It may not be a physical sickness, but could be any area of your life, may be a relationship, may by your financial situation, could be your job or family issues.
We can see this women took some incredible steps:
She heard:

Mark 5:27 says "27 When she heard about Jesus, she came up behind him in the crowd and touched his cloak"
You would agree that she was not the only sick person who would have heard about Jesus, I believe there were thousands of others with chronic illnesses who had heard about Jesus. But most of them did not "truly hear" and envision what Jesus could do for them. This women heard and she also knew deep inside her, what Jesus could do for her and her sickness.

She Came:

Although this women knew that she would be exposing herself in a society where such disease is deemed as "untouchable", she took the "bold step" to go to Jesus. She was ceremonially unclean, and because of her illness, everything and everybody she touched would be considered unclean. But she had heard about him healing others, she knew deep in her heart that Jesus could heal her, only that she needs to get to him.

She Touched:

"she came up behind him in the crowd and touched his cloak", many people may show the boldness to come forward, but when it comes to taking the final step, they may hold themselves back either due to lack of faith or fear of the "masses". The thought may be what would others think, or is this even possible?

She was healed:

Verse 29 says "29 Immediately her bleeding stopped and she felt in her body that she was freed from her suffering."
Her faith, and the steps she took "in faith" without taking heed to what "others would think", paved a way for her breakthrough which she was so much in need of. And it was never late for Jesus to heal her, does not matter how long she has been sick, how bad the diagnosis was-she could claim her healing through her faith in his power to heal.
Every doctor, specialist or expert may have said it is "impossible", your case may have been dismissed as incurable. Yet all it takes is that bold step in faith, and reaching out to him and touching him.
Jesus turned and asked "Who touched my clothes?", he will be asking the same today who touched me, but you have to decide to come to him, and seek him in faith. He is the same yesterday, today and forever, he is able to give you a breakthrough the same way he healed that woman.

Do not doubt reach out and touch, and receive your break through today!
Yes people have told you, you cannot succeed, you do not have "what it takes", you are not smart enough, you do not have the caliber. But God who is all powerful and is the creator of everything we see and don't see can make all things possible. Just believe and touch.
Your education, and experience says you can't achieve it, the worldly wisdom says it is impossible, but that can change "immediately", all it takes is to believe, reach out and touch in faith.
Your intuition tells you it cannot happen, your friends do not believe you have the skills- yet all it takes is for you to reach out and touch.
In the case of this women, there were people who did not see the miracle it says in Verse 31 31 "You see the people crowding against you," his disciples answered, "and yet you can ask, 'Who touched me?' "– Yes people will "discourage" you and "discredit" you but Jesus will take notice.
Jesus says "34 He said to her, "Daughter, your faith has healed you. Go in peace and be freed from your suffering."".  Claim this peace today in the name of Jesus, reach out and touch him in faith, he is telling you "go in peace".

About a.d. 320, Eusebius, Bishop of Caesarea and a dependable historian records that when he visited Caesarea Philippi, he heard that the woman healed of her issue of blood out of gratitude for her cure had erected two brazen figures at the gate of her house, one representing a woman bending on her knee in supplication—the other, fashioned in the likeness of Jesus, holding out His hand to help her. The figure had a double cloak of brass. Eusebius explicitly talks about these two figures, "They were in existence even in our day and we saw them with our own eyes when we stayed in the city."
The well-known Sankey gospel hymn recalls and applies the story of the nameless woman whom Jesus healed—
She only touched the hem of His garment,
As to His side she stole,
Amid the crowd that gathered around Him,
And straightway she was whole.
And remember yet, there is no mention of the name of this women in the Bible, although her faith and action is well documented.
You can make this New Year to be a year of good tidings, and breakthrough's. Things you felt could never be achieved could come true due to you making a decision to "reach out and touch in faith". And may this also be true for everyone you care about.
If you desire a break-through, pray with me…
O Lord my God, how awesome, and wonderful is your name. May your name be glorified and your name be lifted high above all the earth. I come to your presence with my weakness at this time. Something that I have not able present to you in its fullness due to lack of my faith. Like the women with the issue of blood, I now hear and understand that, with you all things are possible and you can deliver me and give me the break through I so much desire and need.  I come to your presence, and I am touching your cloak in faith believing that your power can heal me, can deliver, can answer my prayer, can provide the solution to my problem. Thank you for the breakthrough you have given me, and thank you for the peace you have granted.
In Jesus name I pray,
Amen!
Feel free to share this blog with your friends if you were blessed today.